A Definitive Guide to Your Bridal Smile Makeover
A smile makeover isn't everyone's cup of tea. It's a personal choice and it's done for personal reasons but many brides (and grooms) feel they owe it to themselves to care for their teeth before the big day. Here are the top 3 reasons to get a bridal smile makeover.
For a more confident smile on your special day
It's not like any other day. It's the one day that it's all about you and all eyes are on you. And if you feel too self-conscious about your teeth on a normal day imagine the anxiety on your wedding day! At the end of the day, all smiles are beautiful, but not everyone likes theirs.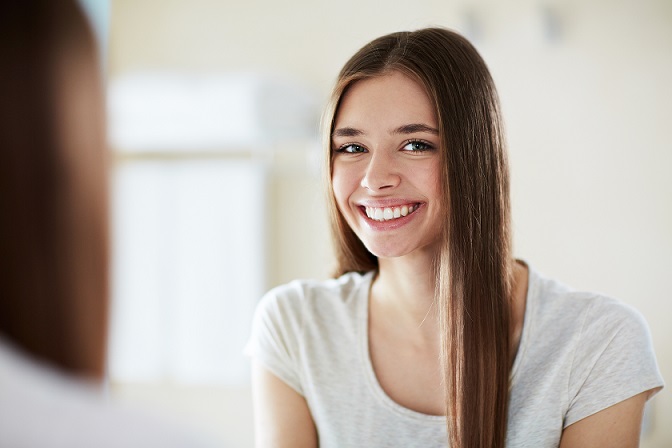 Rest assured, a bridal smile makeover may be our saving grace! With countless options to fix any minor or major imperfections, a makeover can have you walking down the aisle with a show-stopping smile.
Be reassured that your wedding photos will turn out beautifully
Who wouldn't want to flash their pearly whites on their wedding day and have their most special day photographed for eternal memories? Being confident with your smile is one thing but wanting it to be snapped means having your teeth prepped and primed Hollywood style.
With the right treatments, you'll be able to smile and laugh and not worry about having a minor flaw overshadow your beauty. Every bride deserves a confident smile and stunning pictures on their wedding day.
Enjoy the long-lasting benefits of teeth straightening
If you're worried about splurging on yourself for a one-day event such as your wedding, then you should know that the effects of teeth straightening will outlast your wedding day and several anniversaries after that.
It is a decision that will benefit you in the long run not just in aesthetic terms, but fixing overcrowded teeth and other issues greatly improve oral health.
How to Achieve Your Bridal Smile Makeover Goals
Veneers – custom-made porcelain veneers are fixed to the exterior surface of the teeth and can last for up to 15 years. They are used to fix chipped, crooked, teeth gaps or discolouration. A great option for a full-round natural yet stunning smile.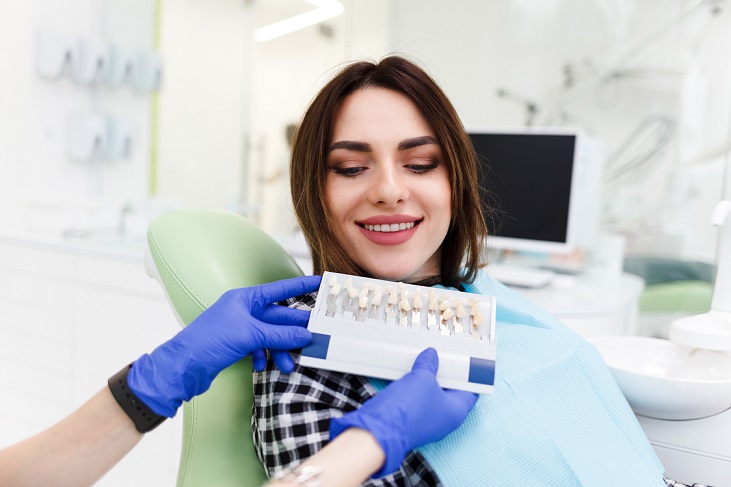 White Fillings – composite white resins are used for white fillings which can be used to replace silver or gold fillings. White fillings don't show when you smile and also allow for reshaping of your teeth so we can sculpt the perfect smile for you. It is also a quick and affordable option for beauty on a budget.
Dental Crowns – this is an alternative to veneers. A crown or cap is placed over the damaged tooth to restore the shape and size. It greatly improves the appearance of your teeth.
Dental Bonding – also known as composite bonding – can be used to improve chipped, cracked, or stained teeth. This option is ideal for minor repairs or a subtle makeover.
Contouring – if your concern is an uneven smile line, this option is for you. Effective for leveling a small chip or pointed canines.
Invisalign – One of the very popular teeth straightening options. It is a discreet solution to fixing overcrowded or misaligned teeth and is a solid option for transforming your smile for your wedding.
Teeth Whitening – A best-selling treatment for brides. Dentist-supervised at-home whitening kits are a painless and effective procedure, which provide long-standing results. Treatment typically takes 2 weeks. If you're not keen on DIY kits then you can opt for in-clinic sessions too. 
How Long Will the Bridal Smile Makeover Take?
The length of time is proportional to the treatment you go for and the extent of your teeth. For example, teeth straightening using aligners can take anywhere between 6 and 18 months, so the quicker you get to your orthodontist, the better your results.
The purpose of a smile makeover goes beyond a red-carpet-ready look – it can boost confidence, prevent dental issues and offer you a lifetime of teeth straightening benefits. Rejuvenate your smile with a smile makeover package and feel confident on your big day!